In the event of school closure or requirement for a class bubble to self-isolate, remote learning will be posted here.
Please click HERE to view a document about how we will be providing remote education information to parents.
Below are the symbols which the staff will be using to teach the children how to use the tools on a Google Meet session: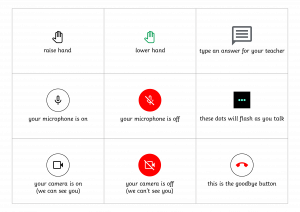 Click HERE to see a code of conduct to guide the children to prepare for the live sessions, and how to behave during and at the end of the sessions.