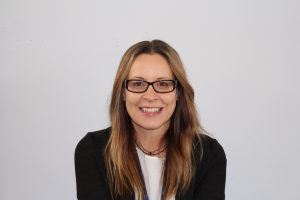 Mrs Lorraine Sykes
Special Educational Needs and/or Disability Coordinator (SENCo)


[email protected]
Role of Special Educational Needs and/or Disability Coordinator (SENCo)
My role is to –
support staff and children so that every child with SEND feels happy, safe, can access the curriculum and they are ready to make progress in their area of need

support families to understand the needs of their child and the provision available for their child outside and inside of school

observe and support children ensuring that necessary external referrals are made and appropriate support and guidance given to the child and family

liaise with professionals ensuring the best possible provision is provided for the child and family

ensure learning assistants are deployed effectively across school to support the children with SEND, adding value to and complementing quality first teaching

monitor the provision and progress of SEND children

share explicit expectations with staff to ensure they provide strong provision for children with special educational needs and disabilities

lead pupil progress meetings to ensure non-negotiable curriculum objectives are being taught

share expectations regarding learning environments to support learners with SEND and monitor impact

ensure learners with SEND have equity of opportunity to wider school opportunities
Special Educational Needs and Disabilities (SEND) Information Report
Abbeyfields is a first school for children aged three to nine, incorporating a Nursery class, with 349 children currently on roll.
We are proud to share with you why we feel that ours is a truly wonderful nurturing, inclusive and educational environment for all children. We strive to provide a place which is both stimulating and safe, where children are given the best possible start to their education and an excellent foundation for life in today's ever changing world. We want all our children and their families to be happy and love coming to school. If you have any questions, concerns, worries no matter how small, feel free to come and talk with us. We are always here to listen, help, support and guide.
What is the Local Offer?
The Local Offer was first introduced in The Green Paper [March 2011] as a local offer of all services available to support disabled children and children with SEN and their families. This easy to understand information will set out what is normally available in schools to help children with lower level SEN as well as the options available to support families who need additional help to care for a child.
What will it do?
The Abbeyfields framework will allow the Local Offer to provide parents/carers with information about how to access services in their area, and what they can expect from those services. With regard to Education, it will let parents/ carers and young people know how school and colleges will support them, and what they can expect across the local settings. During the last year, the Local Offer Steering Group has developed questions for schools, and trialled them with a small number of settings. There are 14 questions, devised in consultation with parents/carers and other agencies, which reflect their concerns and interests. These will be answered by agencies, schools and colleges to provide information to parents and carers to enable them to make decisions about how to best support their child's needs.
Our SEND Governors are Mrs C Sample and Mrs C Elton
Northumberland The Local Offer
A Guide to Local and National Services for Parents and Carers Living in Northumberland